Installation Instructions - Hinge In The Middle
1. Tape down the middle to create a hinge.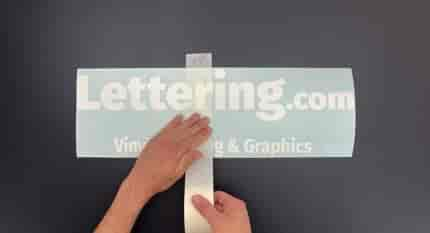 -Secure the lettering in place with small pieces of tape at the corners. Then tape vertically in the middle to create a "hinge".
-You may want to make a mark on the edges of the lettering and on your surface to help keep it aligned correctly.
2. Cut and remove the liner on one side.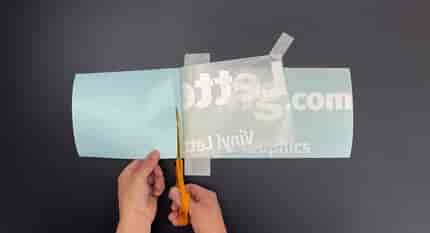 -Remove the liner from one side of the vinyl lettering. Cut it off next to the middle hinge you created with tape.
3. Apply the first side.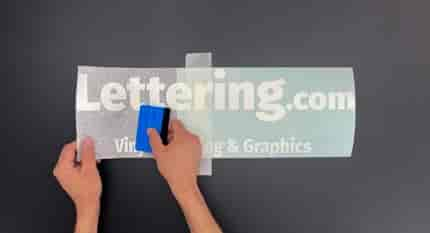 -Hold the vinyl lettering taut with the "hinge" and close to the surface. Be careful not to accidently get it stuck in the wrong spot.
-Press the letters down starting from the middle hinge and work towards the outer edge.
-Don't remove the transfer tape yet! You need to keep the transfer tape in place so you can hinge the other side.
4. Apply the other side.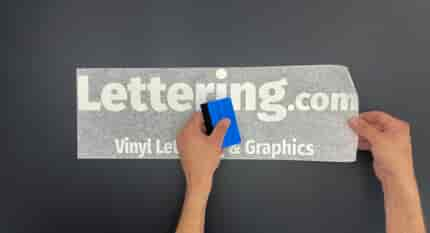 -Remove the vertical middle hinge tape. The transfer tape and lettering from the 1st side will act as a hinge for the 2nd side.
-Remove the liner and apply the lettering.
4. Remove the transfer tape.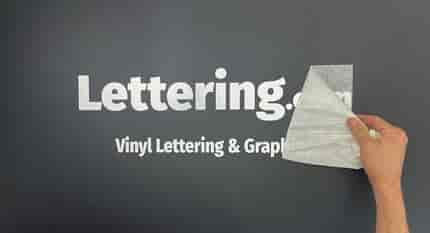 -Make sure the lettering is firmly pressed onto your surface before you remove the tape.
Hinge Installation Video:
---